Music of Nikki Crathorne
♫ The Music of Nikki Crathorne!! ♫
Music of Nikki Crathorne
You should definitely check out Nikki Crathorne's music. She is a master of everything music. Please let us know what you would like to see with regard to your program and we can make it happen!!
http://audibleim.com/product-cat…/composers/nikki-crathorne/
Nikki Crathorne began developing materials for her K-12 and college level music and band classes early in her career. Nikki found a need for a full curriculum for band classes and when she was unable to find one that would meet the needs of her age diverse bands, she decided to write her own. The "In The Zone" series is used by music educators across the country and has been well received. It is gaining in popularity and is enhanced by her innovative new approaches to rhythm and integrated cross-curricular learning methods.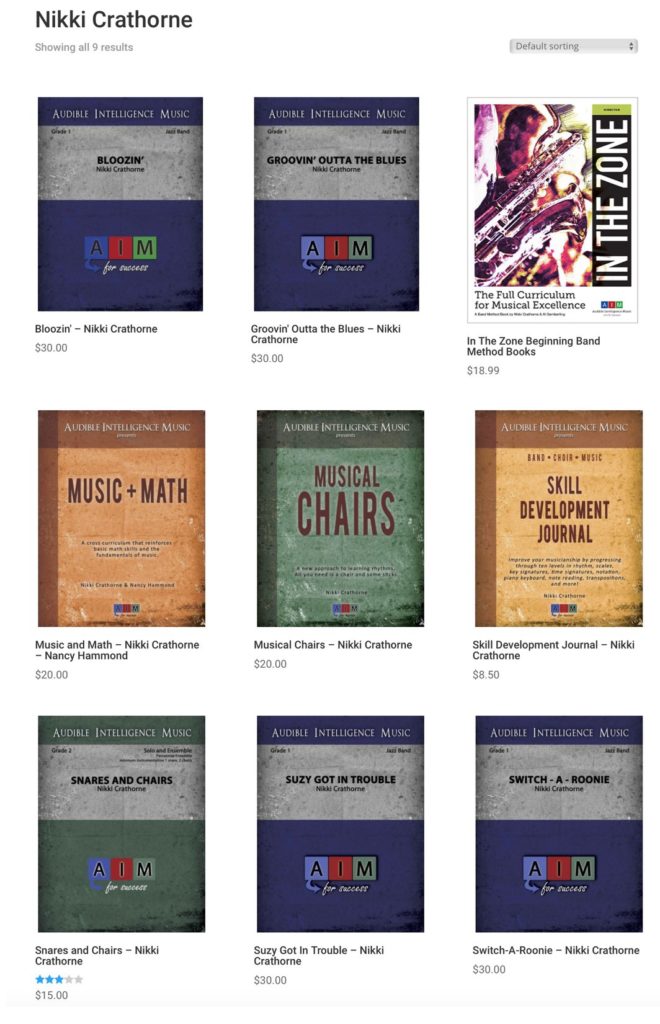 Joe and Nikki joined forces in 2012 when they realized that their vision for providing useful and innovative materials for music educators was worth its' weight in gold. Their methods have proven to be successful in classrooms and homes throughout the country. They are dedicated to supporting teachers by providing materials, music, and publishing opportunities.
audibleim.com | info@audibleim.com | 208.874.2229